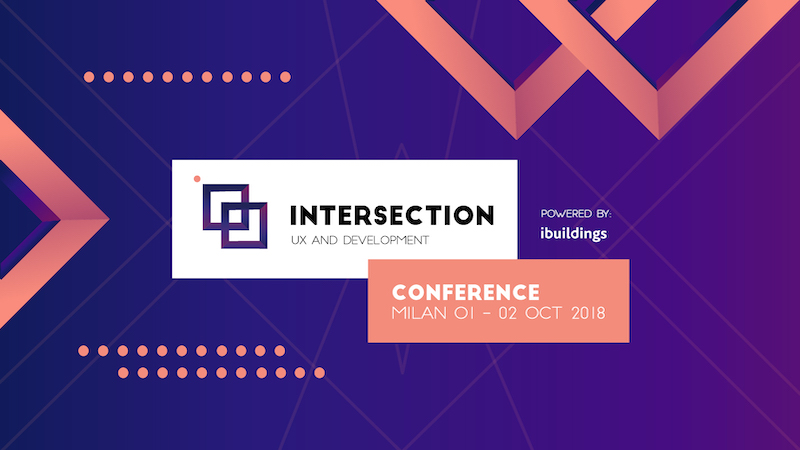 Going to conferences -unfortunately- doesn't happen every day, but when it does, it better be good: ;)
The long road to intersection
Rome wasn't built in day, and neither this conference was: it's the latest, biggest, and possibly coolest episode of a path that started at the beginning of 2015 with the MÜX Meetup in Munich, Germany and landed in Turin and Milan, Italy a couple of years later with the TUX Meetup and MUX Meetup.
I'm always excited when I have the opportunity to collaborate in preparing and running an event, and conferences like this one are a hell of an event: speakers are top-notch, location is gorgeous(no seriously, look at it in panoramic mode if you don't believe me) and the organizers are just too cute to say no to.
Breaking the silos
One of the concepts I like the most about Intersection is that it pushes an idea I keep at heart since a few years: UX and Development are intertwined disciplines that should not be kept apart from one another.
In a way that reminds me a bit of the DevOps movement, the industry is realizing that reducing the separation between software engineering and design cultures does help in creating more effective and enticing products.
Learn from the best
Boasting a powerful roster of world-class professionals, this conference brings designers and developers together to explore new and better ways of creating valuable products through enhanced collaboration among people with heterogeneous skill sets such as developers and designers.
Here's the full lineup, including both Workshops and Sessions:
See you there!
Having the opportunity to hear from and to talk to amazing people and professionals from the likes of Google, Designit, Balsamiq, XPlane, Usabilla and many others -including us! :)- is just fantastic, even more so if it's somewhere truly beautiful and inspiring.
I hope to meet you at intersection, and I'm sure you won't regret it: even more so if you sweeten the deal with a 15% discount code valid until September 25th, 2018: OMISSIS-IC2018 (here's the direct link)
Love, Dev and UX to you all!